---
Various Artists - Technique Summer 2016
TECH009CD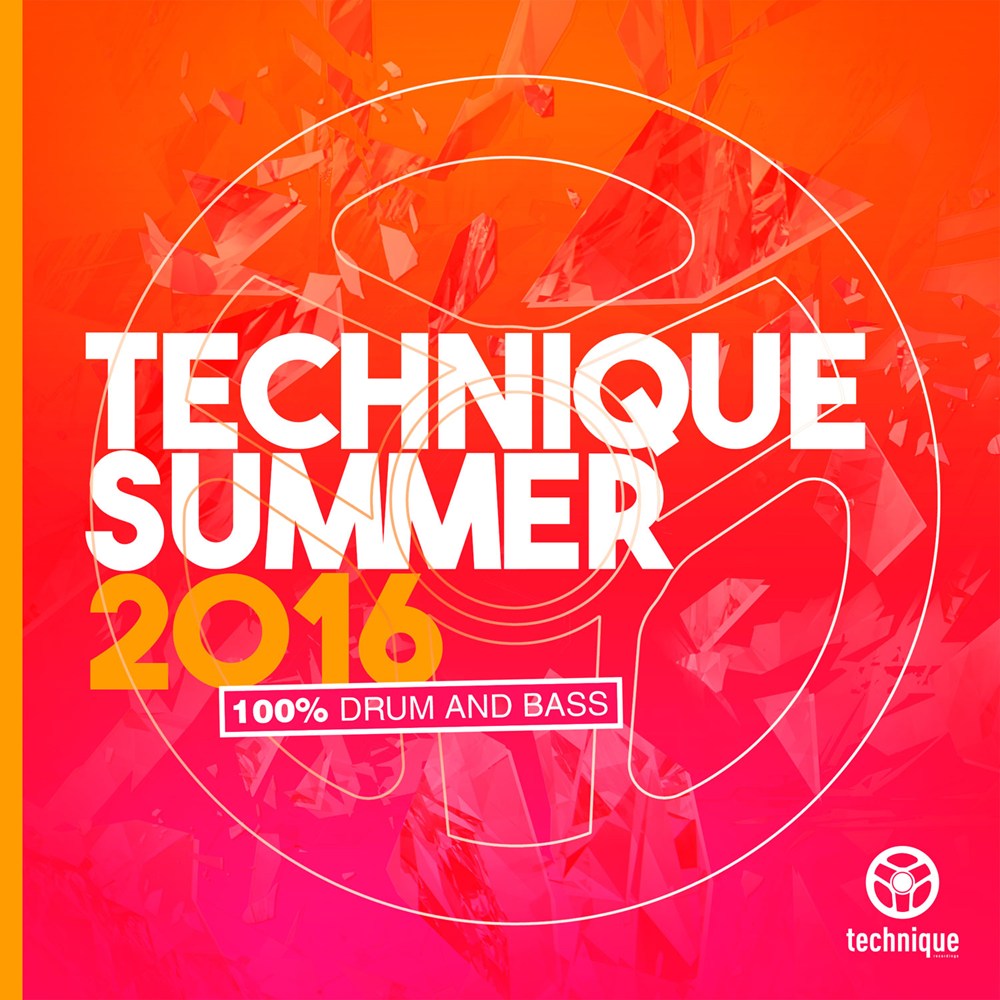 MP3 release
25% discount

£3.74

FLAC release
25% discount

£4.49

WAV release
25% discount

£4.49
---
The cover art proudly proclaims Technique's Summer 2016 album to be "100% Drum and Bass". You might be forgiven for thinking that begs more questions that it answers. There's a huge breadth and versatility encompassed within the genre. So, you're left asking, what particular flavour of D&B are we talking about? Well, to answer your query, pretty much all of them.
Across thirty-seven tracks, Drumsound and Bassline Smith have assembled a cross-section of D&B that only has one thing in common: that summertime vibe. The label bosses themselves roll through with the fluid jungle of the Solah-laced "Cover Our Eyes", the no-holds-barred funk of "Rise of the Black Panther" and their epic dubwise collaboration with Digital, "First World Problem".
And then there are the big name cameos from artists not normally seen under the Technique banner. Brookes Brothers and Danny Byrd team up with the uplifting drive of "Climb High", matched in hands-in-the-air power by the euphoric piano of The Prototypes' "Don't Let Me Go". J Majik recruits 78° and Louie Cabrera for "Day I Left" and "Idcomercial" respectively. And the mighty DJ SS drops an emotively claustrophobic killer in the form of "Expression".
Of course, the regular regiment of Technique soldiers are present and correct too. Tantrum Desire delivers the tech atmospherics of "Tesoro", while Kronology subverts the big-room sound with the unpredictable twists and turns of "Everyday". L Plus backs up rumbling bass and popping beats with entwined chord patterns in "Invincible". Plus Document One show two different sides to their character, with the jazzfunk vibe of "Klaxon" and the paranoid sci-fi of "Say What".
And we're nowhere near covering everything this album has to offer. From the jungle tear-out of Brian Brainstorm's "Badman Selector" to the minimal magic of Oder's "Mesmerize", via the liquid purity of Salaryman's "He Knows", this is a journey that needs to be experienced. Any selection that takes you straight from Fade's "Disco Ball" into Conspire's "Glare of Brass" then to Salaryman's "Synthesized Melancholia" is making a statement about the strength in depth of the D&B genre right now.
It's all here. This is the whole summertime drum and bass experience cut up into thirty-seven expertly-formed slices which, taken together, represent the full spectrum of what the scene has to offer. It's as simple as that.
---