---
Digital - Digital Sound EP
TECH105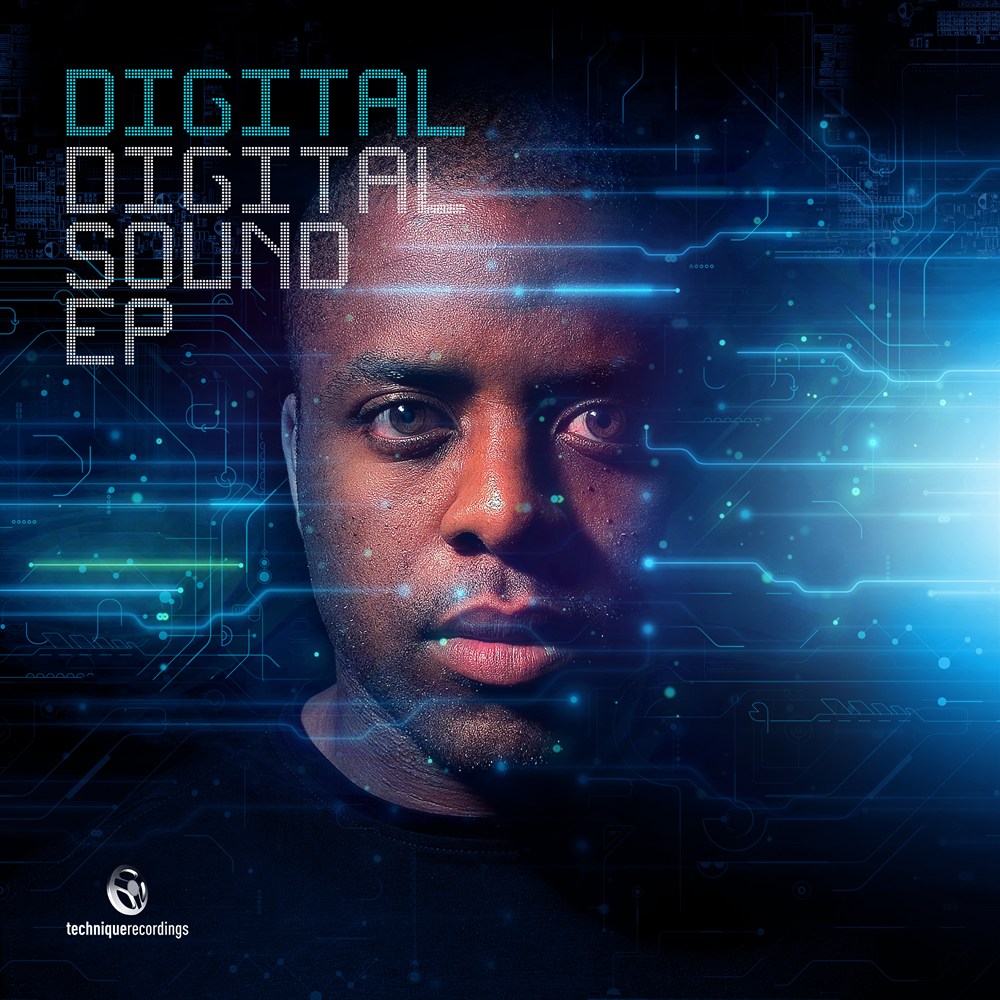 MP3 release
25% discount

£2.25

FLAC release
25% discount

£2.63

WAV release
25% discount

£3.00
---
If you want a list of Digital's achievements in the D&B game, well, unlucky, there just isn't room for them all here. We can give you the headlines though: part of the original rave soundsystem scene since day one, nearly two decades of production experience, releases on virtually every well-respected label including Metalheadz, Reinforced, 31 and his own Function and Phantom Audio imprints. And now his uncompromising dubwise style has arrived on Technique.
First we land "In the Basement". A sparse and spacey rhythm track marks out the intro as dark chords fade in and out of focus. Then Digital shows the true meaning of dub as he twists a powerful sub-bass injection around unrelenting half-time beats. This is true post-modernist jungle, referencing the past's blueprint while remaining steadfastly current.
"New Age Jungle Funk" breathes new life into some more classic junglist tropes. There's percussion pushed to the boundary of aggressive distortion, raggamuffin stabs and rough-hewn bass. The monumental weight of the low-end is only accentuated by the shimmering glimmers of hi-hat and cymbal that weave their way through the mix. This is dark, late-night music for when it's time for the set to get serious.
The package is finished off with three mixes of "Midnight Moves", featuring the vocals of Melbourne's Stepa. Her voice combines the ability to effortlessly float over the punch of the beats and bass with an intensity and attack all of its own. The original delivers the stripped-to-the-bone rawness we expect from Digital's D&B, with the jagged landscape punctuated by the extra texture Stepa brings.
Meanwhile, TREi steps up on remix duties. The New Zealand DJ and producer has already proven his credentials with releases on labels as varied as Viper, Commercial Suicide and Shogun and consolidated his position with a second album last year. His "Midday" mix draws out the melodic underpinning of "Midnight Moves" while maintaining the percussive integrity at its heart. Then his "Midnight" mix takes things into the big room, delivering a mighty build-up and drop that's bound to get the party moving.
Anyone who knows their bass music will need no persuasion to find room in their set list for this release. Digital's name alone is all the seal of approval that a true aficionado will need.
---