---
L Plus - One Tonne Of Bass EP
TECH125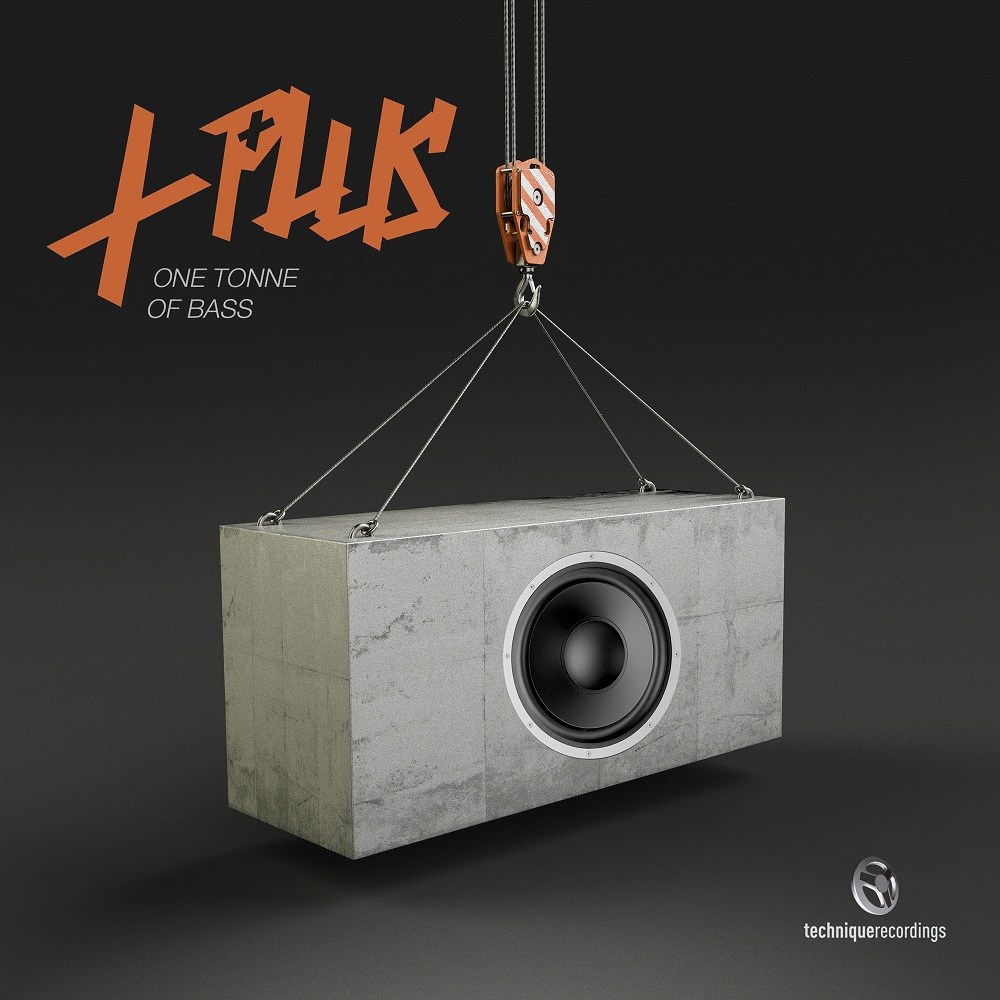 MP3 release
25% discount

£2.25

FLAC release
25% discount

£2.63

WAV release
25% discount

£3.00
---
These days, the name L Plus on a release comes laden with expectations. There'll be expansive areas of soundscape harbouring rave-reverberating bass and precision-strike drums. There'll be detailed attention to musicality and a never-lapsing surge of energy. And if you've been checking shows from heavy-hitters like Friction recently, you'll know that this EP delivers on those expectations to the max.
Jailbreak is all about controlled aggression. A suspenseful chord pattern interspersed with drive-by shots of bass sets the scene. Then there's a multi-stage drop, first delivering us into a pressurised container of bass and kicks, before a further build leads us to the addition of punch-to-the-solar-plexus snares. This is heavy, heavy, unrelenting stuff.
And talking of heavy stuff, the next track is, aptly enough, One Tonne of Bass. A big room intro built from swirling atmospherics and wide sonorous sustained notes shimmers into view. Then the eponymous vocal sample signals a drop down into straight-up head-nodding grimy funk. Then L Plus keeps the heat rising as the bassline modulates to give each sixteen bars a character of its own. This is one to give the dancefloor a proper workout.
Then Arcade brings something for ravers to love and producers to envy. The chirps, bleeps and melodic patterns of eighties gaming are recreated and woven into twenty-first synthesis in a way we haven't quite heard before. It's a shoot 'em up between nostalgic stabs and ultra-modern bass and riffs which grows into a full on sonic war, and it's an addictive exultant joy. This is one that screams out to be pulled back and played from the top.
Things are a little darker in the dystopian city conjured up by Snitch. There's a technoid paranoia in the air, brought on by an approaching insurgency of low end. The drop provides no relief as sparse beats leave the bassline free to fill the space with interrogation-room oppression. With one eye always on the dancefloor, this is where L Plus proves his mastery of creating mood with music.
This EP proves why L Plus tunes are a constant fixture in the sets of well-informed DJs. Combining a rare technical proficiency with a well-honed musical and storytelling sensibility, plus a ruthless desire to smash parties everywhere, this producer is at the top of his game. This is creative rave music set to blaze on raves and airwaves alike.
---