---
Erb N Dub & North Base - Punk Rock
TECH153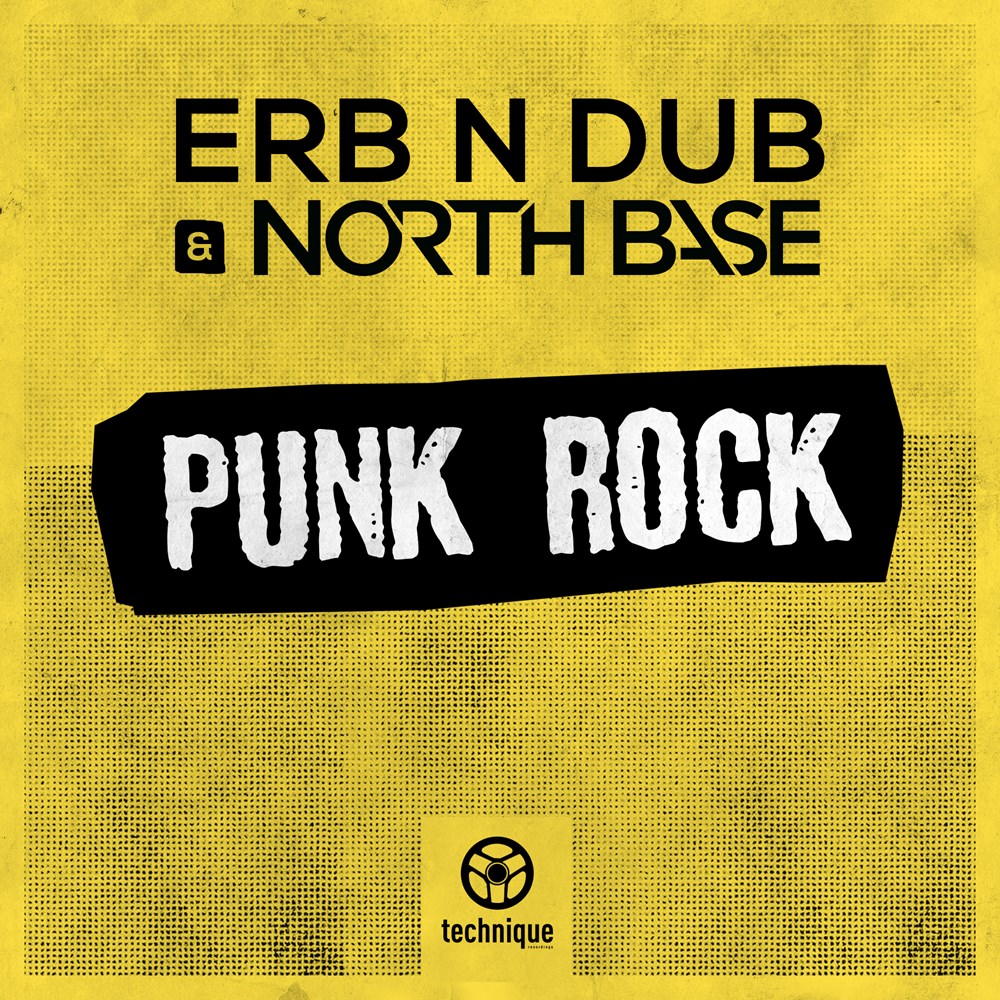 MP3 release
25% discount

£0.75

FLAC release
25% discount

£0.94

WAV release
25% discount

£1.13
---
Sometimes you just have to look at the artist names to know a release is going to be something special. North Base have just nailed one huge collaboration, Third Eye, with Turno and Harry Shotta, and now they've arrived on Technique for another. And, when their powers combine with the ultra-technical musicality of Erb N Dub, the results are bound to be explosive.
Punk Rock goes straight in with the drama. A layer of distorted rhythm guitar keeps the beat, while huge chords and reverberating percussive strikes build the tension. The dark tinge of wailing guitar and pads in the high end ramp the anticipation even further. Then unashamedly aggressive vocal samples take us to a drop that we already know is going to be carnage.
The rough-hewn grind of the guitars in the intro is transferred to the bass, a serrated edge of fluctuating textures that warps and modulates under neck-snapping beats. Then there are those drum fills every sixteen bars that ramp the energy up to to a brand new level. And don't miss the subtlety in the little sparking delayed and reverbing effects that ride over the top to give that extra push onwards. This is going to hit dancefloors hard.
We don't often see guitar-led music mesh with DnB, but Erb N Dub and North Base have demonstrated just how it should be done. Here, the uncompromising savagery of punk meets precision engineering, and these producers prove, once again, that they're at the top of their game.
---