---
Document One - Haunted Spaces
TECH163A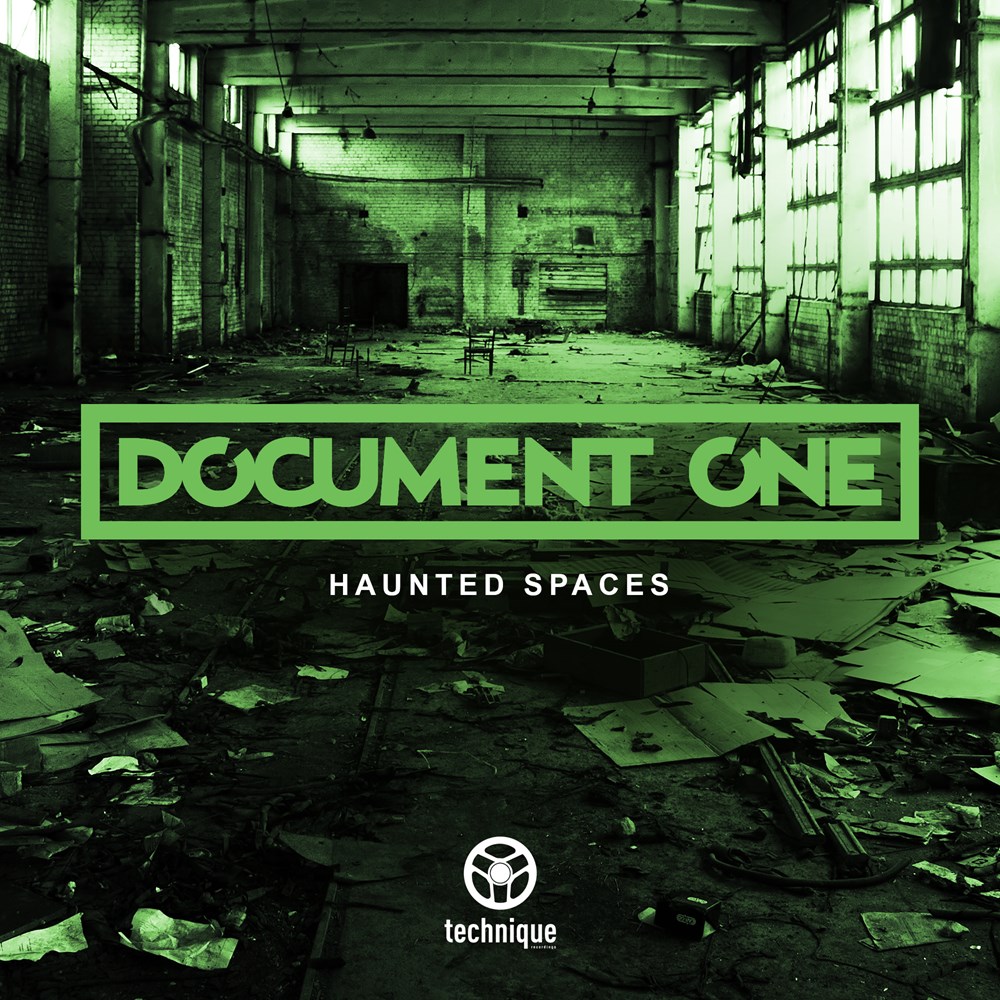 MP3 release
25% discount

£0.75

FLAC release
25% discount

£0.94

WAV release
25% discount

£1.13
---
Every time you think you've pinned down what Document One do, they show off one more facet to their style and confound your expectations. Since they signed to Technique Recordings, they've hit raves, airwaves, and rarefied DnB chart altitude with music influenced by all kinds of source material. Jazz, funk, soul, hip-hop, and techno have all been blended into something that could almost be neurofunk, but has a character all of its own.

We're soon going to be bearing witness to Document One's most expansive project to date, a five track EP to which "Haunted Spaces" is the title piece. And, if this sample is anything to go by, we're in for something dangerous.

As the bass plucks and psychotic monologue rap of the intro set the tone, it's clear that, along with that familiar laid-back jazzy Doc One vibe, there's an edge of darkness too. And then the drop takes us down the rabbit-hole even further.

A warped hybrid bassline, part natural, part machine, leads the way, while sharp lashes of drum keep things rolling. It's an irresistible funk-infused groove, but that shadow of tech paranoia is never far away. When the breakdown brings back that almost horrorcore verse, that feeling is confirmed and cemented.

This is Document One pushing the boundaries of the sound they've established for themselves. It's still aimed directly at the dancefloor, but has a more evil glint in its eye than you might be expecting. If this is the type of thing we can expect from the rest of the EP, we'd better brace for impact. It's going to be an intense ride.
---