---
Technique International Sound - The Creator
TECH201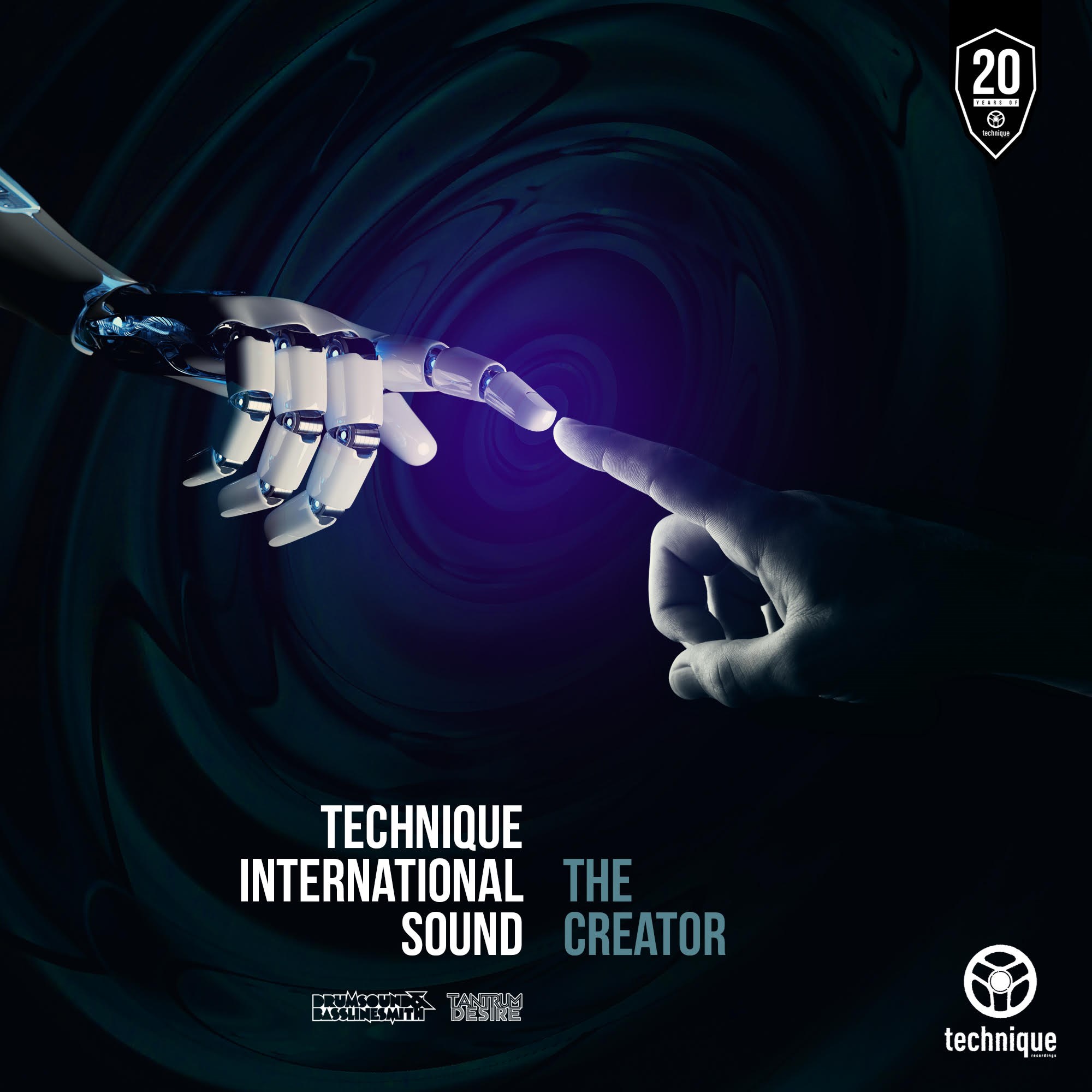 MP3 release
25% discount

£0.75

FLAC release
25% discount

£0.94

WAV release
25% discount

£1.13
---
If you caught one of Technique International Sound's scorching festival appearances this summer, anticipation for this release will already be off the charts. Now, fresh from tearing events like Rampage and Audioriver to pieces, the elite production force of Drumsound & Bassline Smith and Tantrum Desire are back with some brand new fire.
From the darkside drama of the opening pads, stretched and deformed over twisted squelches of bass and ominous metronomic percussion hits, it's clear that 'The Creator' is a monstrous tune. When huge layers of orchestral instrumentation build the epicness even further and we're drawn inexorably towards a drop that you just know is going to have ravers demanding the wheel-up.
Given who these producers are, we should all know to brace ourselves for an explosion of bass. Seriously, though, there's no acceptable level of readiness for the intense, staccato strikes of bassline that drive this tune. That raw low-end energy, punctuated with temperature-raising flecks of modulation, all held in check by the expertly-crafted rolling drums is going to see this tune dropped, doubled, and spun back in dances everywhere.
Drumsound & Bassline Smith and Tantrum Desire's last collaboration, 2018's 'The Bomb', is still lighting up raves and airwaves in the sets of A-list deejays, demonstrating a longevity that's rarely seen nowadays. 'The Creator' might be the first release under the Technique International Sound name, but the legend, the history, the pedigree is well-established. Now it's time for a new chapter.
---